There is a lot of information to cover, so please excuse my long winded email, but please read all of it and call or email me with any questions.
Adam and I are back from MIX and have some exciting stuff to share with you as well as some important news on McKesson's plans for the immediate future. I will start by talking about McKesson's focus on their new Cloud based solution for EHR, Practice Choice, which was introduced at last year's MIX but was not ready for market. I can say now through much pleading with McKesson to allow us to link Practice Choice to Lytec and Medisoft, that it is ready for our clients. It's still not perfect, but for the price and what they get, it's a spectacular deal.
For $399.00/mo your client gets a Cloud Based EHR solution with Practice Choice that includes all of the connections for Labs, Immunization Registry, web portal and E-prescribing. They also get a 5 user license of Lytec PM and the ability to push demographics from PM to Practice Choice. They are looking to expand the connection between the PM and Practice Choice as time progresses. This solution is certified and will allow the client to meet meaningful use. An example: If you have a 3 doc office, it would be 399 x 3 and they would receive a 15 user license of Lytec PM. If the client does not use the Lytec in there office but instead has you do all of the billing we will can install those licenses in your office, essentially giving you free Lytec software if you have enough providers signed up on Practice Choice.
From now through December 31st, any Doctor that signs a 12 month contract will get free implementation and training (including videos, training materials, and actual training with a person, not just videos like Practice Fusion), If they elect not to sign a 12 month contract they can pay for training and go on a month to month with no penalty for cancellation (They would lose the use of the EHR and PM when they cancel). The customer retains ownership of all data and can get their data if they decide to leave the EHR. On top of what McKesson is offering, PSS is going to offer 90 days of free technical support to all Providers who sign up before January 1st and we are running a drawing. Every provider who signs up between now and December 31st will be entered to win either 1 year of free technical support or a free Samsung Galaxy Tab2 10.1 to go with their new system. 3 prizes will be awarded total, 2 Tablets and 1 year of support. If you want help creating a newsletter to your clients or need any marketing collateral from PSS just give me a call or email us and we'll help you with whatever you need.
In addition to the end user Promotion McKesson is doing for Providers going to Practice Choice, they have also announced a 20% off promotion for all Lytec and Medisoft Software good through the end of the year. So if your clients don't want to sign up for EHR but need to upgrade Lytec, now is a good time to do it. They can use it as a write off this year.
PSS has decided to run a promotion among our Billing Company clients in conjunction with the promotion McKesson is running. If PSS as a whole hits our goal of 33 Providers signed up for Practice Choice by the end of 2012, then for every one of your clients that signed a Practice Choice contract before the end of the year you will receive one entry into a drawing for a $1,000.00 prize.
We here at PSS feel strongly that Practice Choice is a strong solution for our Billing Company clients who are looking for an EHR they can offer their providers and still keep them on Lytec as a billing client. It's a zero down, low monthly fee solution that requires no hardware upgrades and Providers are finding this very attractive.
Don't wait, call or email us now to schedule a demo for you or your providers.
877-527-2407 x112
Sincerely,
Your Partners at PSS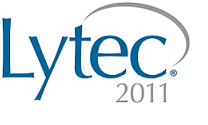 To unsubscribe click here, to edit your profile click here.